Big Boa kit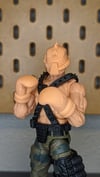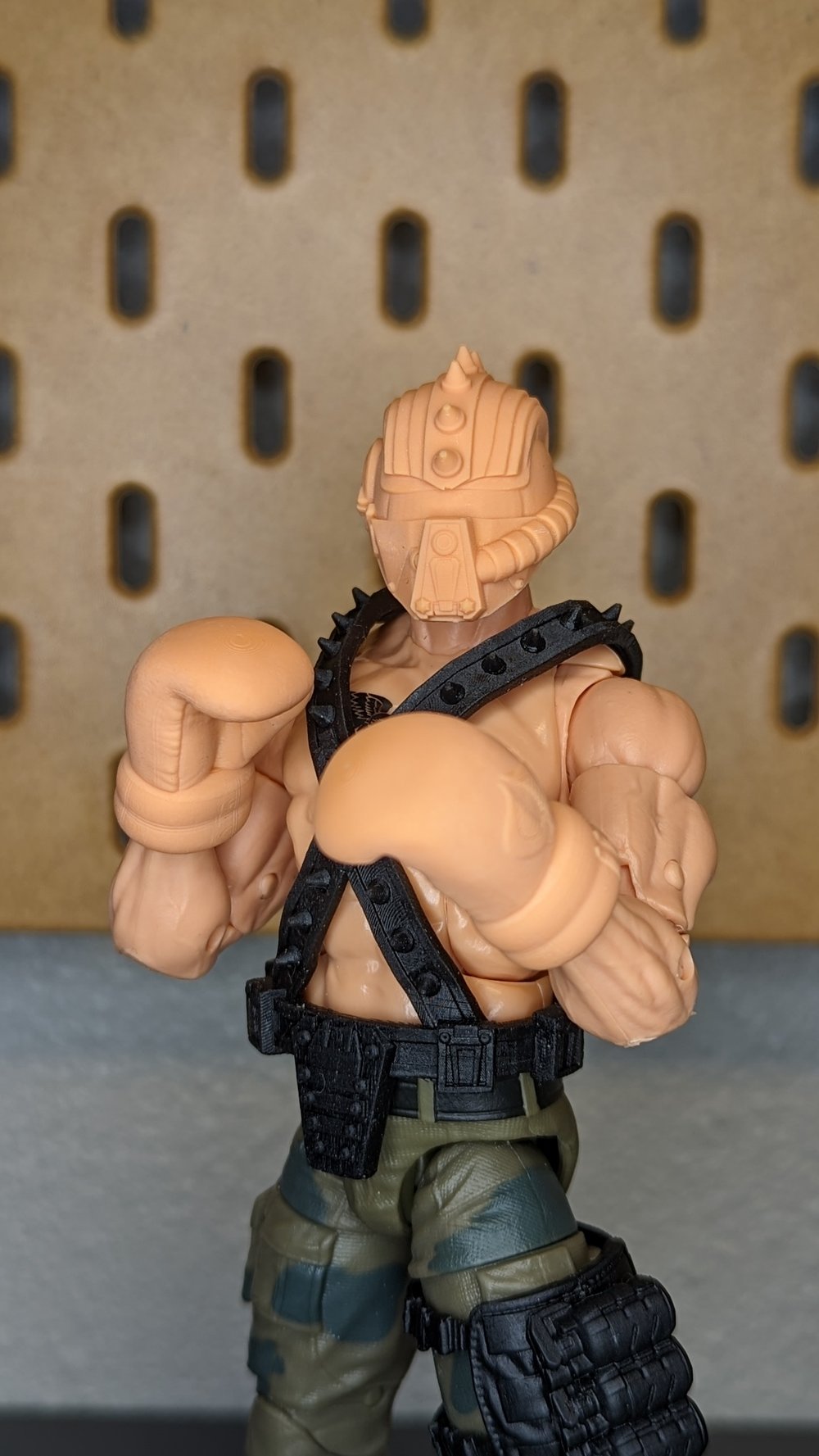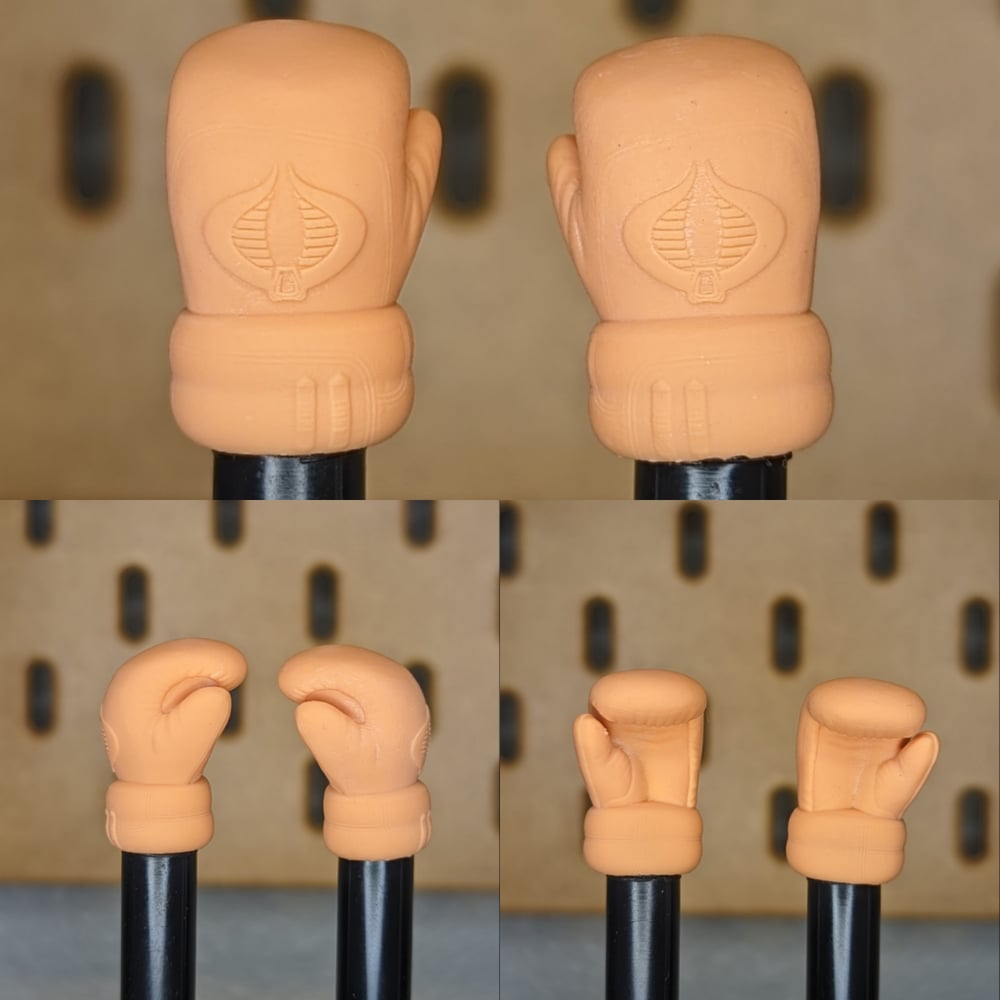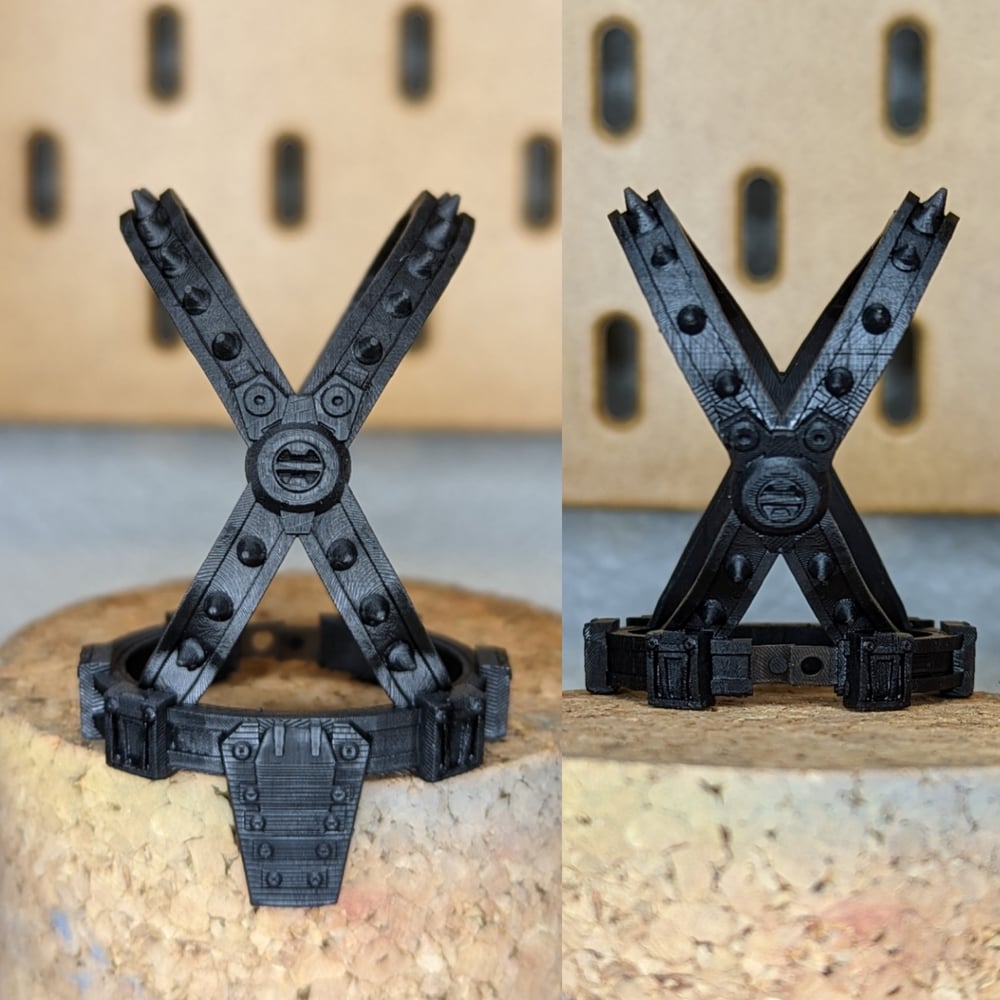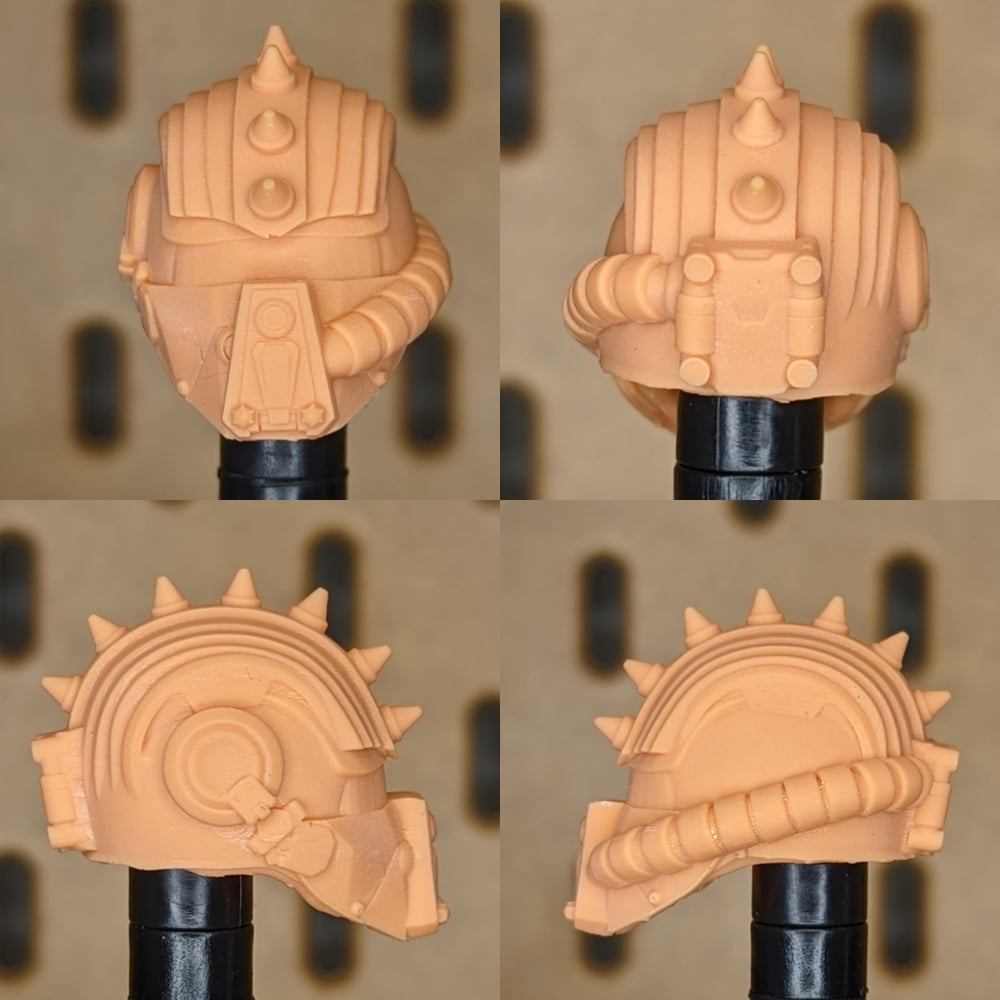 Big boa kit includes:
1 head
1 set of gloves
1 harness
Head and gloves printed in orange high detail resin.
Harness printed in black flex resin.
To fit the harness you will need to remove the figures arms. Heat the figure and pop the arms off. Slowly slide the harness over the torso to avoid ripping the back. DO NOT HEAT THE HARNESS. This flex resin has a tendency to rip when heated.
The gloves have pegs but they can snap. I recommend taking them out and fitting the gloves with blutac. This will give you a better ability to pose and rotate the gloves.
All designs by donmanart