Painted jungle fighter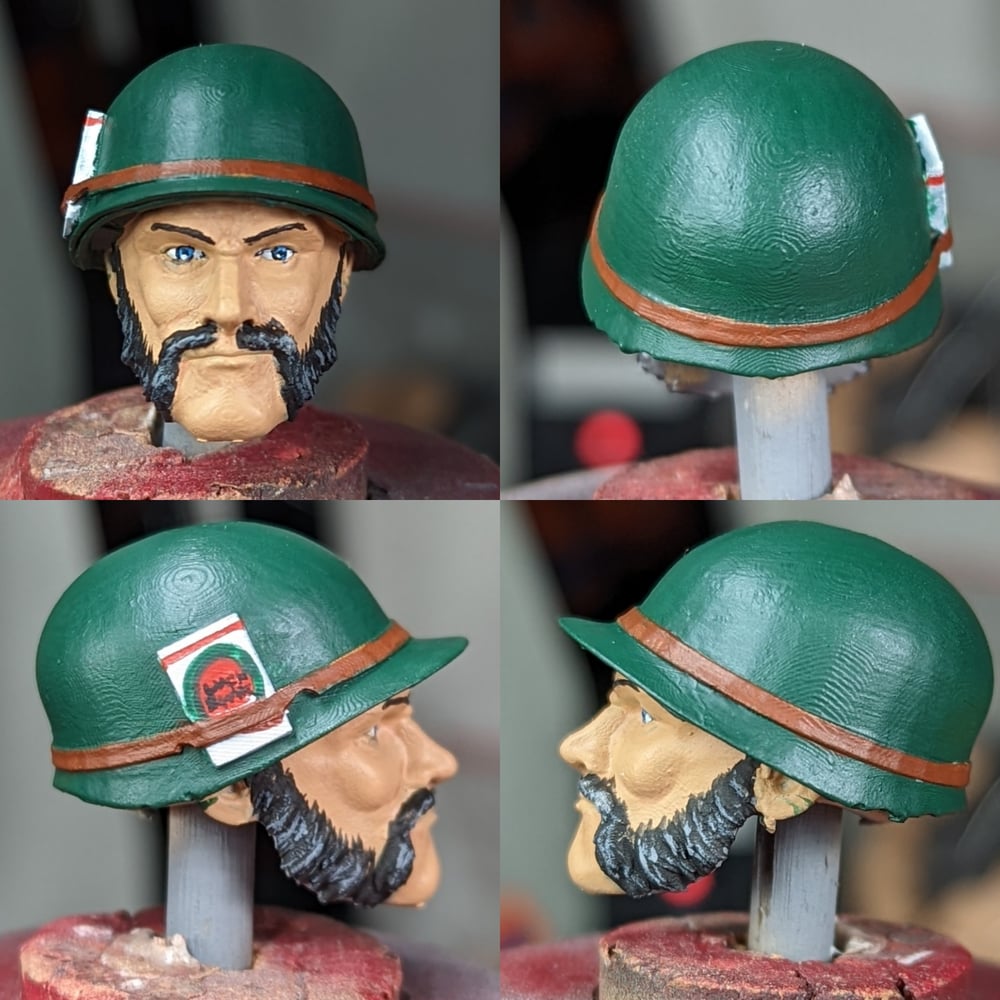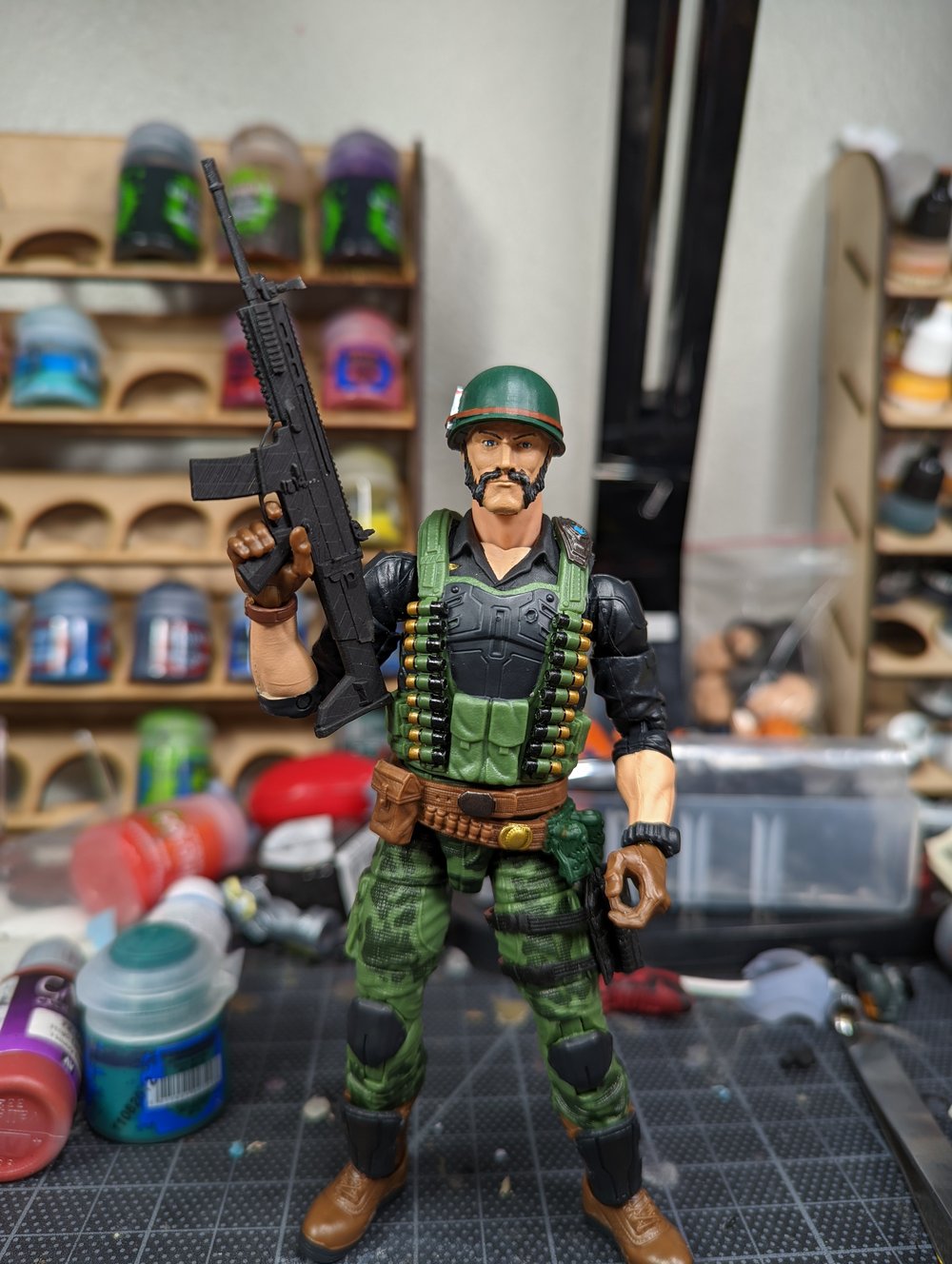 This is a pre-order for a painted jungle fighter head sculpt for 6in figures.
Requires blutac to secure to the figure of your choice.
Each head is hand painted by me. They will be sealed with a varnish to prevent paint rub and keep the paint job in good condition.
Timeline on delivery will be around a month as I paint them. Depending on how quickly I get through them delivery could be sooner.